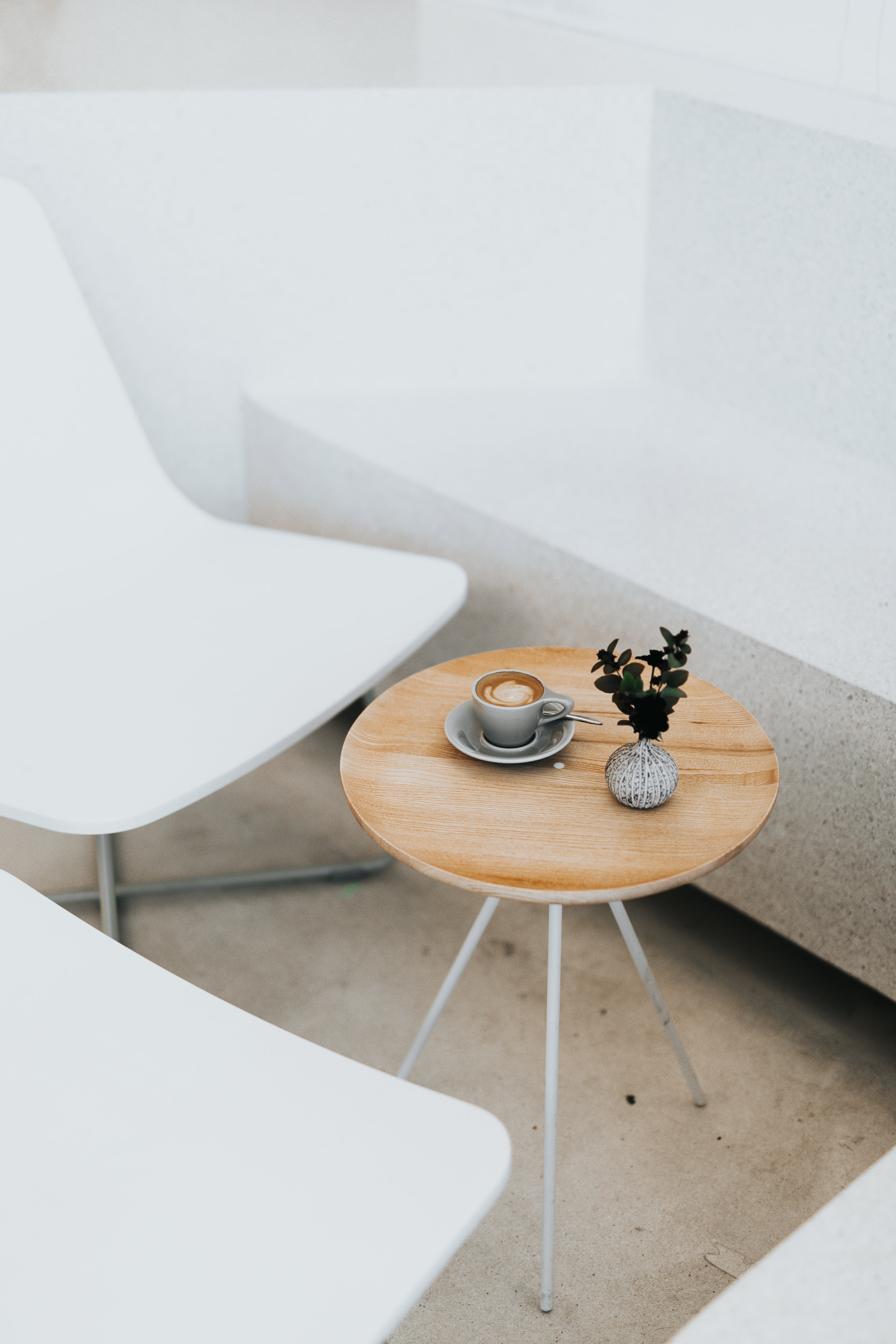 Have you ever been asked…
The same question repeatedly without a good answer? This is the position Andy found himself in as students, parents, and other youth pastors often asked, "What resources are available to help students read and understand the Bible?" While there is certainly no shortage of youth devotionals, very few actually help students engage with God's Word in a meaningful way. For years, Andy's answer to this question were half-hearted endorsements with quick caveats around content or design. Many contain inspiring stories with an "anchor verse" at the top of the page-lacking any real explanation or engagement with the text. And while these stories have their purpose, they don't actually help students love and understand Scripture.
he opened up his computer and started writing
Frustrated by this void, Andy began to write his own resource with no real end game in mind. All he knew is that he wanted to create something that spoke to students in a sophisticated way, something that would prompt students to respond to the truth of Scripture, and something that would help students grow in their love and understanding of God's Word.
As projects tend to do, the vision grew. Eventually, the idea of publishing a print resource for students surfaced and he and his team started dreaming of creating not just a single resource, but a whole brand around helping students engage with Scripture. With bits and pieces everywhere, he started to focus on bringing one book all the way to completion: Experience The Gospel of Mark.
$12,500 raised in six weeks!
In November of 2017, Andy ran an Indiegogo campaign to officially launch Experience Scripture and raise the funds needed to publish Experience Mark. In six weeks, Andy raised 125% of his target goal--$12,500! The support was overwhelming and was further confirmation of the need in the student ministry community.
WIth the funds raised, Andy worked with his team to complete the first of what will be many resources! You can check out Experience Mark on Amazon here!

Rooted in Scripture:
All too often, adolescent devotionals are not anchored in Scripture and therefore read like self-help manuals. While XP Scripture will supply a 300 word "commentary" on the daily Scripture reading, the tool only works if the student first starts with reading a portion of God's Word themselves. The priority of this tool is to help students develop a lifelong habit of reading God's Word.
Beautifully designed:
Gone are the days of clipart and stock images of strangers. The Middle School eye is becoming increasingly sophisticated; students must be proud of the look and feel of their book. With full color pages and a clean look, our design promotes thoughtful engagement with Scripture.
Accessible:
To a twelve year old, a 365 day commitment is overwhelming, and the sheer volume of pages can squander excitement from the outset. But a resource that is accessible, 70 pages long, and spans the course of a month is within the grasp of a student. Additionally, each day includes a brief explanation of the passage's major themes to help student understand Scripture.
Experiential:
We believe Scripture is meant to be experienced, not just read. Our resources provide tangible ways for students to interact with the truth of Scripture.
Andy Klenke: Founder & Writer
Andy was born and raised in Farmington Hills, Michigan. Growing up, his family was deeply committed to the local church, which instilled a love, appreciation, and respect for church ministry. After High School, Andy attended Moody Bible Institute where he graduated with a degree in Biblical Studies and a profound respect for Cubs fans. Andy has been a student pastor for almost 10 years and has a passion to help students understand Scripture and its role in the life of a believer. It is imperative to Andy that students are trained to think critically and Biblically as they encounter culture.
Andy married his High School best friend, Brittany, and lives in West Chicago. He loves traveling, exploring Chicago, driving, and listening to baseball games.


Brittany Klenke: EDITOR
Before accepting the role of Director of Admissions at Wheaton Academy, Brittany spent seven years teaching High School English. She holds a degree in English and Secondary Dducation from Wheaton College and has a passion for clear and concise writing. In addition to her skills as an editor, Brittany's experience gives her tremendous insight into both the needs of students as well as the most effective ways of communicating truth to the next generation. Her attention to detail, strategic mind, and lifelong ministry experience make her an integral part of Experience Scripture. Brittany lives in West Chicago with her husband, Andy, and loves to travel, be with family, and shop for a good deal.
Evan Wise: Designer
Evan is an experienced graphic designer, photographer, videographer, and branding specialist. After completing a Bachelors Degree in Communications, he discovered a talent for equipping startups with excellent digital and print branding, and partners with the XP team to design and promote projects.
Evan works full-time as the Communications Director for One Collective, and lives in Elgin, IL with his wife Bri and two dogs.
Dani DeLong: Writer
Dani is one of XP Scripture's resource writers and has a bachelor's degree in English, minor in Christian Studies, and certificate in Youth Ministry Leadership from Crandall University in New Brunswick, Canada. Her passionate investment in youth ministry within the local church has propelled her toward further educational study at Gordon-Conwell Theological Seminary beginning Fall 2018 for her Masters in Theology. Raised in Nova Scotia, Canada. She has been living in Greater Chicagoland, IL and involved in Parkview Community Church in Glen Ellyn, IL since 2016.
Justin Wilke: Marketer
Justin grew up in Las Vegas, Nevada where he first came to learn about Christ as a High School student. The influence of growing up in Vegas and coming to faith at a later age allows Justin to bring a unique perspective on ministry and fuels his passion for eliminating barriers between people and the Gospel message. Over the years, Justin has followed his passion across the country, having worked at a Christian camp in Northern Arizona, writing curriculum for a megachurch in Phoenix and leading a Kids Ministry in San Francisco before moving to the Chicagoland area.
Justin is the Elementary and Kids Camp Director at Parkview Community Church in Glen Ellyn, IL and lives in West Chicago with his wife, Kaylee. When he isn't working, Justin is completing his Bachelor's in Christian Leadership and Management from Liberty University and hopes to graduate in 2019.